International Affiliations
IK Consult believes in forming strategic alliances to get the right results. We ally with international organisations so that we are well equipped to bring the right resources to meet the needs of each project.

IK Consult joined Results International in 2008 as Regional Partner for the MENA region and has since been engaged in M&A transactions and projects in the various disciplines of the marcoms and new media sectors.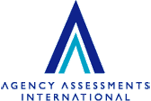 IK Consult signed an affiliation agreement with Agency Assessments International (AAI) in November 2005. AAI have over 25 years of experience and are one of the most respected consultancies for agency Search & Selection in both traditional and digital media.